Anxiety Treatment San Diego
Get a personalized treatment plan online and start feeling like you again with medication, therapy or both.
*Call for a free and confidential assessment. Insurance may cover 100% of the cost.
We accept PPO insurance from these providers and more
An estimated 19.4 million adults in the US had at least one major depressive episode with the majority of those cases being women.
Depression is more than simply feeling unhappy or fed up with a few days.
The majority, if not all of us, will have days where we don't feel ourselves; we can't quite pinpoint why, but we feel upset, overwhelmed, and sad all at the same time. This is an entirely normal experience; the concern is where an individual begins to persistently slow for weeks or months at a time.

Depression is an actual illness with painful symptoms, contrary to some people believe. Having depression or feeling depressed is not a sign of weakness and is not something you can snap out of.

Park Mental Health San Diego has successfully helped thousands of individuals every year regarding their anxiety. With the correct treatment and support from medical professionals and loved ones, we can work together to overcome your anxiety disorder.
The connection between Anxiety and Depression
Mental disorders often go hand in hand; anxiety and depression are, unfortunately, two mental illnesses that create a self-sustaining negative cycle that can become extremely hard to navigate without medical intervention. Nearly one-half of individuals medically diagnosed with anxiety are also diagnosed with depression.
While anxiety is generally considered y medical professionals a high energy state, depression subsequently is regarded as a state of low energy; these by medical professionals, two mental health illnesses are exceptionally closely related to one another. An individual who experiences chronic anxiety symptoms will very often, most likely without known, experience a range of depressive symptoms. 
Anxiety will involve feeling uncomfortable and nervous over activities that others will find no problem with ultimately. Many individuals who experience anxiety often do not comprehend that their thoughts are incredibly damaging and somewhat irrational. They will often feel that their beliefs completely take over their mindset and control their lives, constantly opening the doorway to depression. 
Signs and symptoms of anxiety
Anxiety disorders are much more than simply feeling nervous about a situation. It is a complicated mental health illness that affects individuals in various ways, from physical symptoms such as profuse sweating or random sharp pains throughout their body to further mental symptoms such as insomnia, difficulties concentrating, or high alertness.
Taking the first steps and seeking help for your anxiety can be highly daunting; however, it is the most vital step you can take to overcome your anxiety disorder and get your life back on track.
Below we have listened to the most common signs and symptoms to look out for if you or a loved one has been experiencing anxiety.
Mental signs and symptoms to look out for:
Physical signs and symptoms to look out for
The types of anxiety disorders
Anxiety is a vital part of several different disorders, all of which will be experienced in various ways for each individual. Here at Park Mental Health San Diego, we work with you to overcome the type of anxiety disorder you have been diagnosed with. 
Together we will identify the cause of your anxiety, tackle your symptoms and improve the overall quality of your life. Below we have listed a range of anxiety disorders that we commonly see with our customers.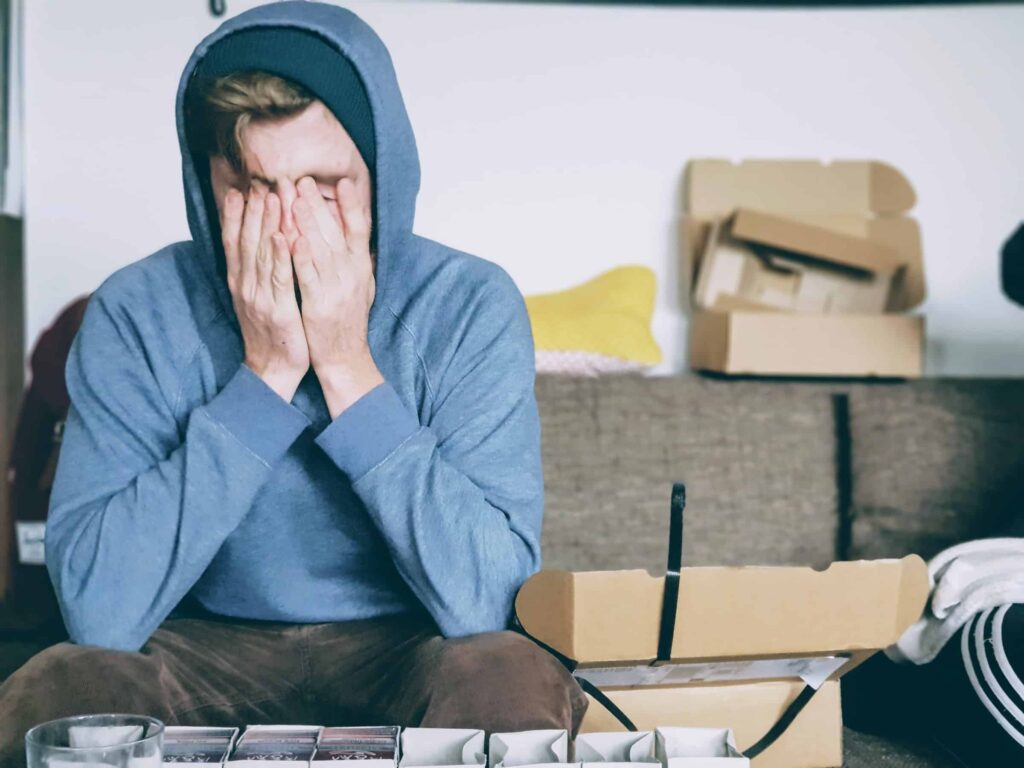 Generalised anxiety disorder (GAD)
An individual who experiences GAD will worry uncontrollably about various subjects within day-to-day life. Generally, the things the individual is worried about are entirely out of their control or improbable to happen; however, this does not stop the mind from intensively focusing on the subject at hand.
Social anxiety disorder
Social anxiety disorder is an extreme fear triggered by social events such as going into the workplace, birthday parties, Christmas, presenting to a group, any situation in which the individual must talk to another person. Additionally, social anxiety disorder is also referred to as a social phobia.
Panic disorder
Individuals will succumb to frequent panic attached without any clear signs of what may have triggered them. Suffering from panic disorder keeps you in a constant cycle of fearing another panic attack which subsequently can be the trigger.
Obsessive-compulsive disorder (OCD)
If diagnosed with OCD, individuals will find themselves having constant and repetitive behaviors, thoughts, and urges.
Post-traumatic stress disorder (PTSD)
PTSD is a direct result of an individual experiencing or witnessing something extremely traumatic. If you have PTSD suffer from PTSD, you could often relieve your trauma via nightmares or flashbacks, which will inevitably stir up every single feeling you have during the distressing event.
Don't suffer in silence; Park can help you!
Individuals diagnosed with anxiety often find it hard to complete daily chores such as going shopping or picking up the kids from school because of their mental health disorder. This can be highly debilitating for individuals to deal with; however, effective bespoke anxiety treatment, therapy, and support can help relieve you from the constant distress of your conditions and allow for a strong recovery. 
Overcoming anxiety can be a complicated process, but there is light at the end of the tunnel. With the correct treatment for your specific symptoms, experience, severity, and lifestyle, you can learn to manage your symptoms and live life the way you would like to. At Park Mental Health San Diego, we are teams dedicated to providing you with a bespoke treatment plan designed for your specific symptoms and needs. We can help you to:
Treatment for anxiety will wholly depend on the severity of your symptoms and the underlying cause. Your psychiatrist may recommend medication, therapy, or a combination of the two. 
If you have found yourself or a loved one experiencing any of the signs or symptoms of anxiety, please do get in contact with a member of our team to receive the care and help you need.
Selfcare Tips for Anxiety
Practicing daily healthy habits that eventually become part of a typical pattern will lead to more effective outcomes regarding your mental health disorder. Creating a healthy routine that you know eases your symptoms when they get bad will help avoid any severe consequences. Below, we have recommended a few activities that immensely helped our past clients recover from anxiety. It is essential to understand that while you may always have to live with your mental illness, you do not have to let it control your life.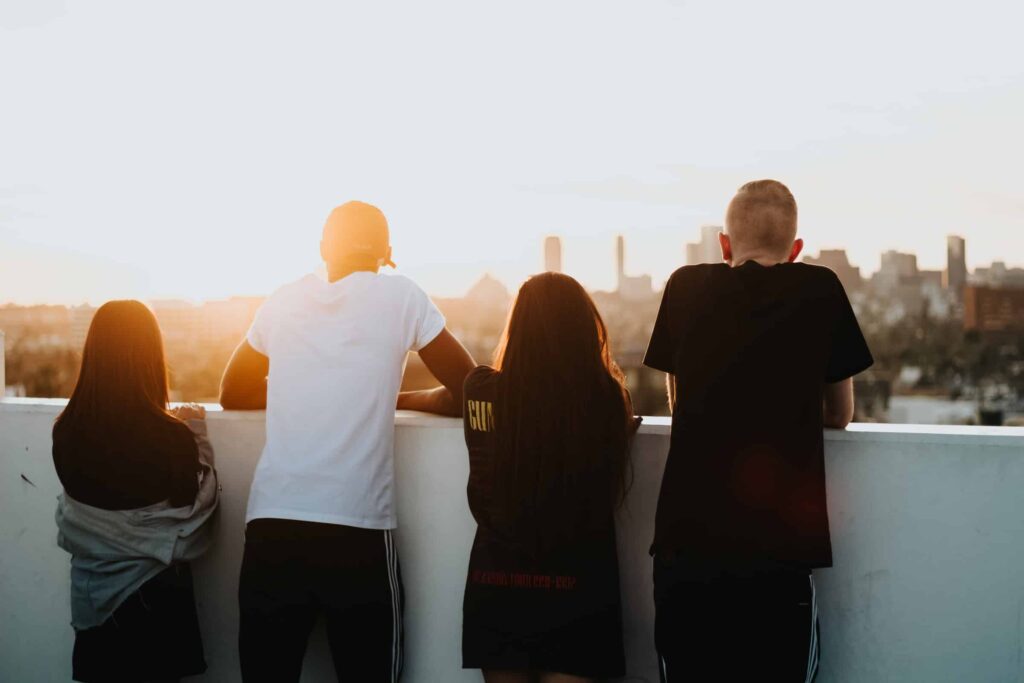 Therapy Treatment for Anxiety
We offer a range of therapy treatment options for anxiety disorders which can be seen to include talking therapies and counseling such as Cognitive Behavioural Therapy (CBT), exposure interventions for anxiety, group therapy, family therapy, and eye movement desensitization and reprocess (EMDR) are among the most effective treatments for anxiety.
Attending therapy sessions for anxiety can help give your life structure and support through stressful and challenging situations. Park Mental Health offers a range of therapy treatment options, depending on the several factors regarding your disorder will determine the type of treatment you are offered. 
Therapy can be an effective form of treatment for anxiety disorder that will teach you vital lifelong skill sets such as:
Anxiety is a complex disorder that affects each one of us differently, which is why we offer bespoke evidence-based approaches to help you develop skills effectively to aid you in breaking the negative cycles.
Medication Treatment for Anxiety
Medication can also be used as an effective treatment for anxiety which you can often take alongside a form of therapy; however, this will ultimately depend on the severity, duration, and symptoms of the individual's anxiety. Regular medication can be an effective complement that acts as a secondary barrier against your anxiety disorder. 
Many people do not enjoy taking medication for their disorder and believe they have to hide; however, there is never any shame in taking medication to help cope with your anxiety symptoms.
Due to each experiencing uniques symptoms, receiving the best results requires analyzing each person to the most effective medication. Our medical professionals at Park will constantly research and fine-tune; we treatment to ensure the individual response is at maximum effectiveness. 
To ensure you receive the best results, your progress must be measured periodically. This allows us to make informed decisions based on data regarding your treatment. 
Types of Medication Available for Anxiety Disorder
Medication can often be prescribed as the first line of treatment for anxiety. Mediation is an effective way to deal with your symptoms, whereas therapy treatment will delve into your mind to understand your root cause of the mental health disorder.
For quick relief of anxiety symptoms, we would typically advise starting medication before our expertly trained therapists dive into it to understand the complex reasons they may be suffering. Below we have a list of medications we often prescribe to our customers who have been suffering from a type of anxiety disorder:
Benzodiazepine tranquillizers
Getting started has never been so simple.
Together we will help you feel like yourself again. By following the below three steps, we can get you on the road to recovery. We are looking forwards to meeting you and working on understanding how we can effectively benefit your life.
911
If you're having a medical or mental health emergency, call 911 or go to your local ER.